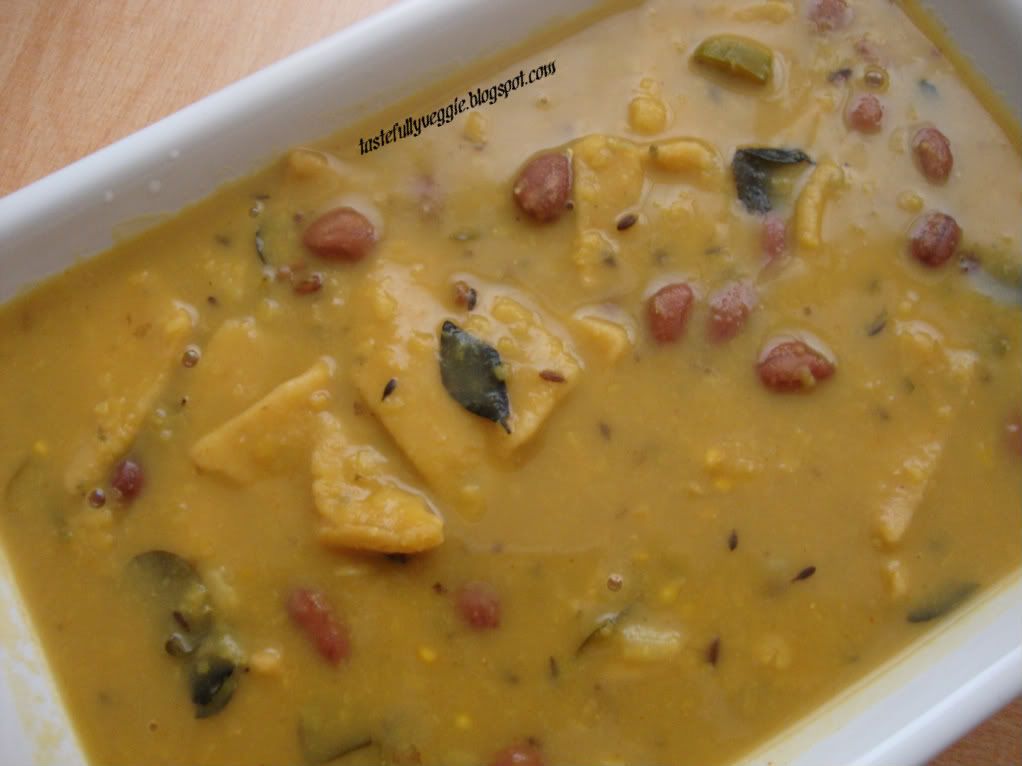 Dal Dhokli
I had recently written an article on vegetarianism that got published on a website. I did touch upon the common fear that vegetarian foods lack in protein and explained how it need not be the case. Since then, I am taking extra effort to get some protein rich food on my recipe collection. What better protein can come to my mind immediately other than our very own lentils. There are a wide variety of them and probably about three (mung dal, channa dal and tuvar dal) of them are very common especially in South Indian cuisine. I think the best part about lentil is that they are an excellent source of protein, two B vitamins, and six minerals with almost no fat. Not to forget, they are probably the best source of iron in vegetarian diet. For these reasons it is recommended that you include lentils in atleast one meal of the day.
I was looking for dal recipes and came across this primarily as a Gujarati recipe on Tarla Dalal's website. As always I was looking for other ways to do it and again as always sought vah chef to find his spin on this recipe. Interestingly he had put Rajasthani dal dhokli. I took the ideas from the two and made a hybrid version which I could call TamilNadu dal Dhokli!! Jokes apart, it is not until I made this dish that I realised how versatile it is. It can serve as a starter, like a soup, the main dish as it has proteins, iron, vitamins and carbohydrates as well or it can be served as a side dish for rice.
My husband had been complaining about my cooking getting too hot with chillies and I had decided to mellow down but I think I underplayed this one so much that he thought I could have done better. So you may want to add more heat to your dish than I have suggested. Here is my version...
1 teaspoon methi seeds (fenugreek seeds)
2 teaspoons jeera seeds (cumin seeds)
¼ teaspoon turmeric powder
3-4 garlic cloves chopped
2-3 green chillies finely chopped
Asafoetida
½ cup tuvar dal
½ teaspoon chilly powder
2 tablespoons peanuts
1 sprig curry leaves
Salt to taste
Cooking oil
Water
For the Dhokli
¼ - ½ cup wheat flour (depending on whether you want to make starter or side dish or main meal)
1 teaspoon dried fenugreek leaves (kasoori methi)
¼ teaspoon turmeric powder
½ teaspoon chilly powder
Asafoetida
Salt to taste
Water
Take the wheat flour in a mixing bowl. Unless you intend to serve this as the main meal, I would suggest ¼ cup wheat flour or little more than that. You may want to increase it seeing how this dish goes down. Mix all ingredients mentioned for dhoklis.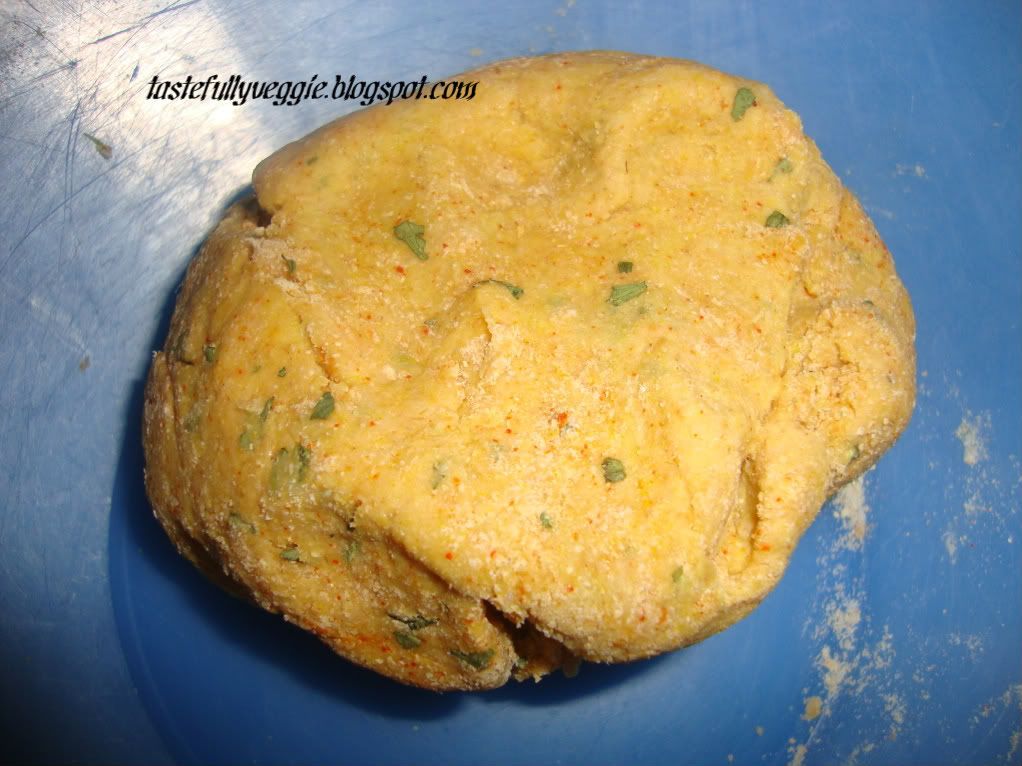 Divide the dough to form smaller balls and roll them to make chapatti.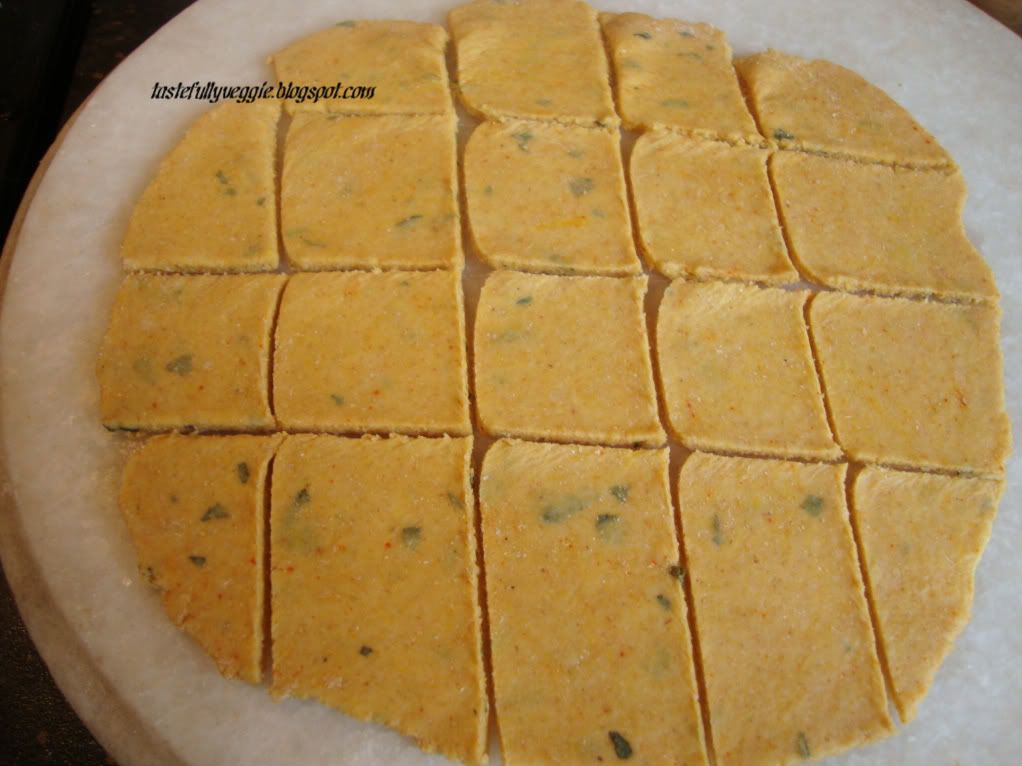 Cut the chapatti in such a way you get several diamonds. Do not make them too thick or too thin.
To make the dal
Wash the dal once and pressure cook the dal and peanuts. I usually add turmeric powder to the dal so it comes out nice yellow and not dull. I prefer the dal to be mushy.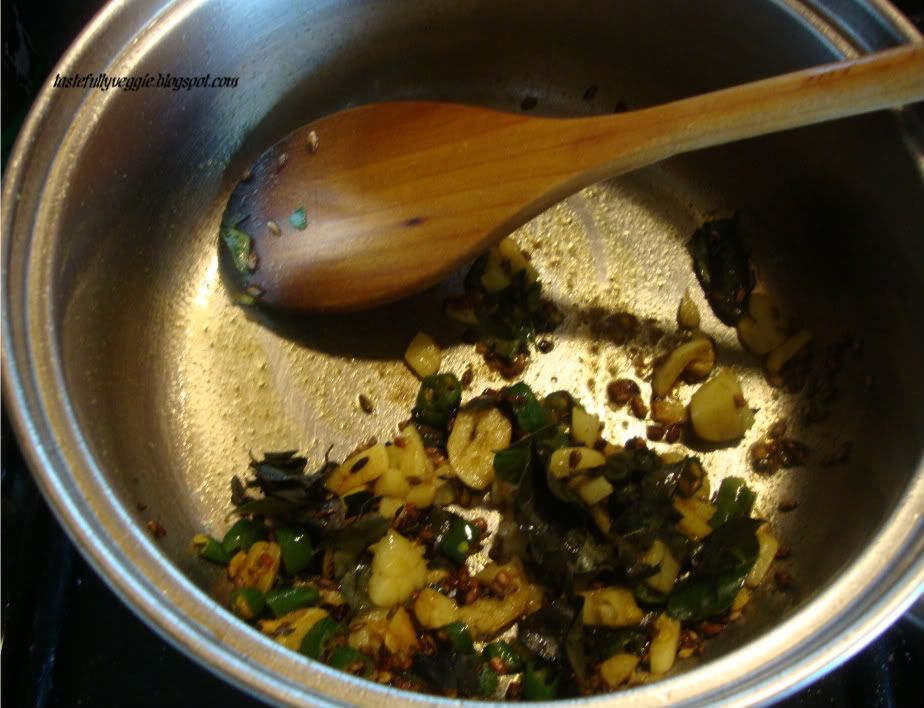 In a saucepan add a teaspoon of oil followed by cumin seeds. Once the seeds crackle add the methi seeds, turmeric powder, asafoetida, curry leaves, garlic and chillies.
Add the dal and peanuts and some water along with chilly powder and allow it to boil in low flame and add salt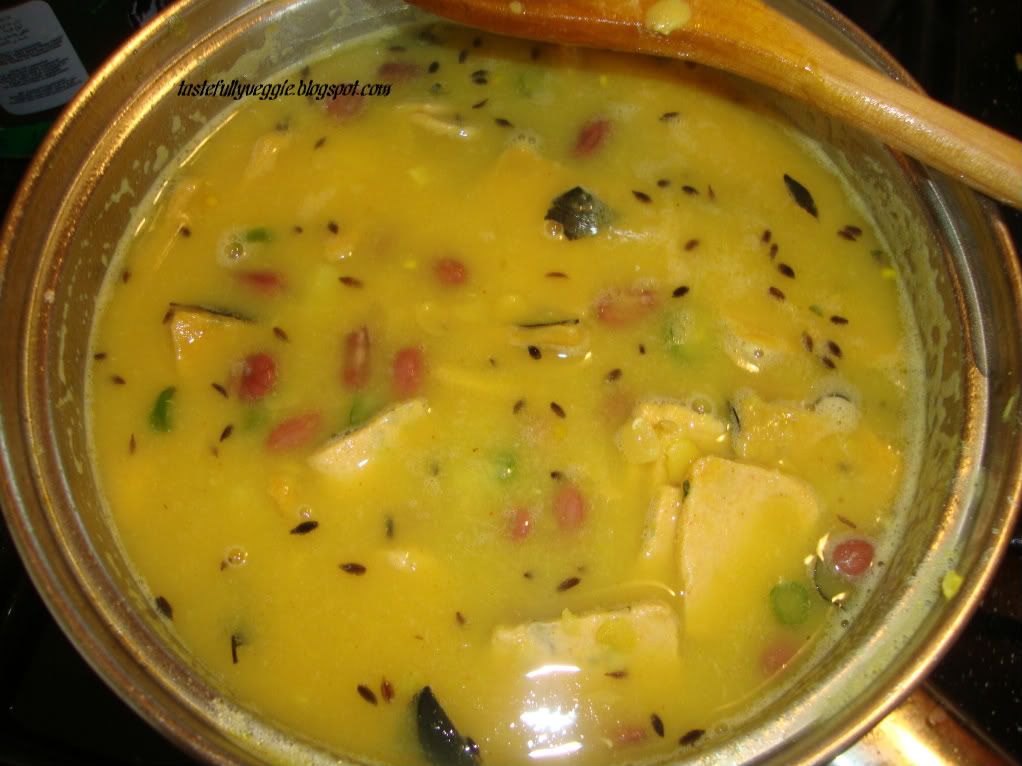 Once the dal boils, add dhoklis one by one. After dropping all dhoklis, allow the dal to boil for about 15 minutes. As it boils, you may have to add some water to achieve the desired consistency and also ensure the dal does not burn.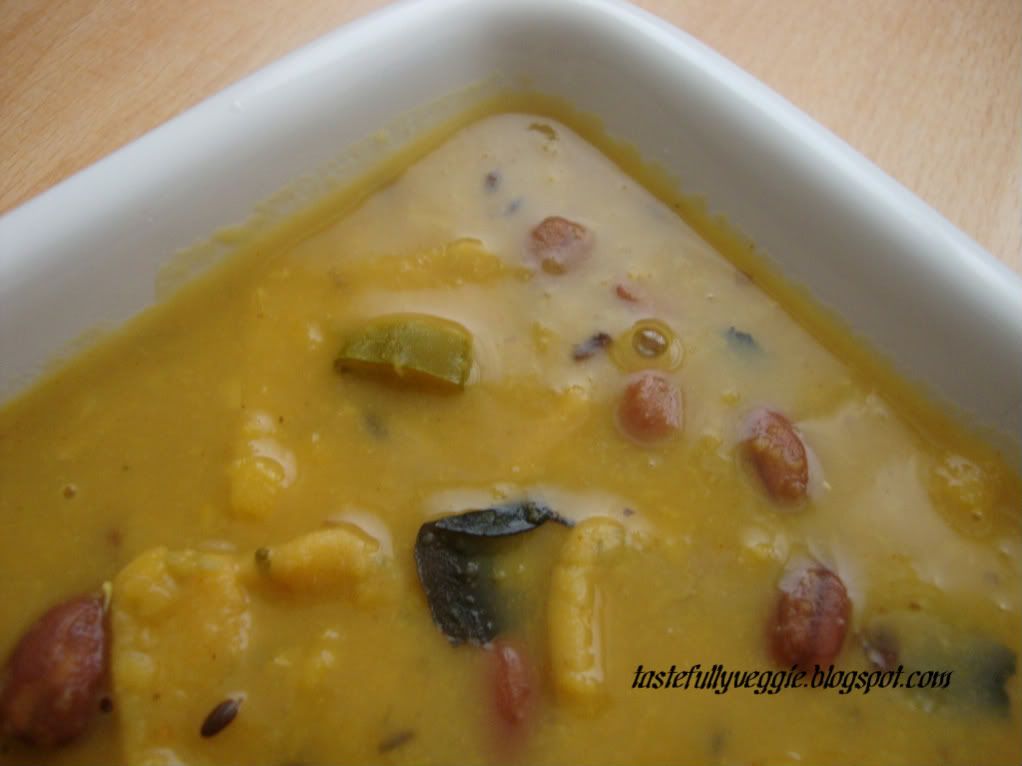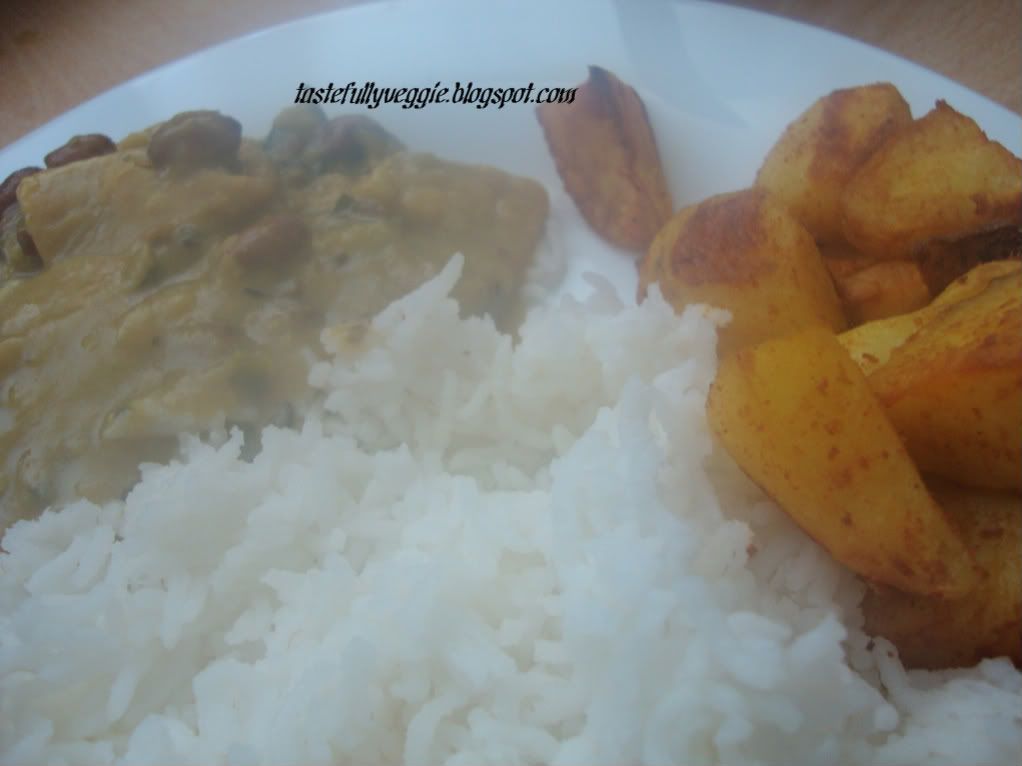 Sorry for a poor photo, the lens was covered by the steam from the rice! We had it along with oven roasted potatoes!!

If you wish you can add about 1/2 teaspoon tamarind paste to the dal. Usually Cocum is added to this recipe, but as I had none, I did not add it. If you are hardcore south Indian then to retain your touch, you could add sambar powder instead of chilly powder in the dal. Endless possibilities... have fun!

Serve hot with rice or just as a soup.
If you are allergic to nuts, then skip it.