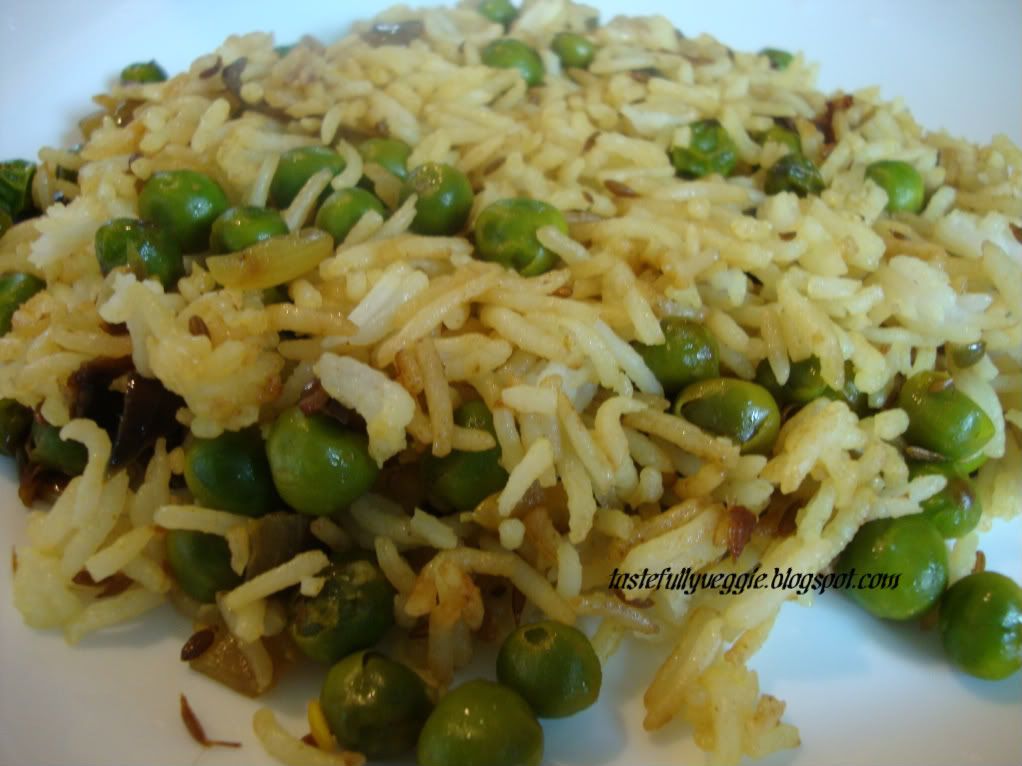 I am sure everyone has days when they have almost no time to make a good meal and are on the run. But limited time to cook need not mean you need to grab a pot of food to microwave or starve. For whatever reason, I have such days very often and have certain easy and quick to make recipes that always save my day. One such dish is the easy peasy jeera peas pulav. Peas is a very nutrition rich vegetable and finds its place in atleast one of our meals almost everyday. As it also has onions, this rice will help you have two of your five a day vegetables which I think is good. Here is how I make it...
1 teaspoon jeera (cumin seeds)
1 big onion, thinly sliced
1 cup peas (fresh or frozen)
2 green chillies slit
1-2 teaspoons ghee or cooking oil
Salt as required
1 cup cooked rice
In a wok or thick bottomed pan, add the ghee or oil and allow it to heat. Add a generous spoon of cumin seeds and once they start turning dark add the onions, chillies and peas. I used to boil peas separately but my mother taught me I could directly stir fry it and it turns out even more flavour filled.
Cook until the peas get cooked and add the rice, required amount of salt and mix. Jeera Peas pulav is ready!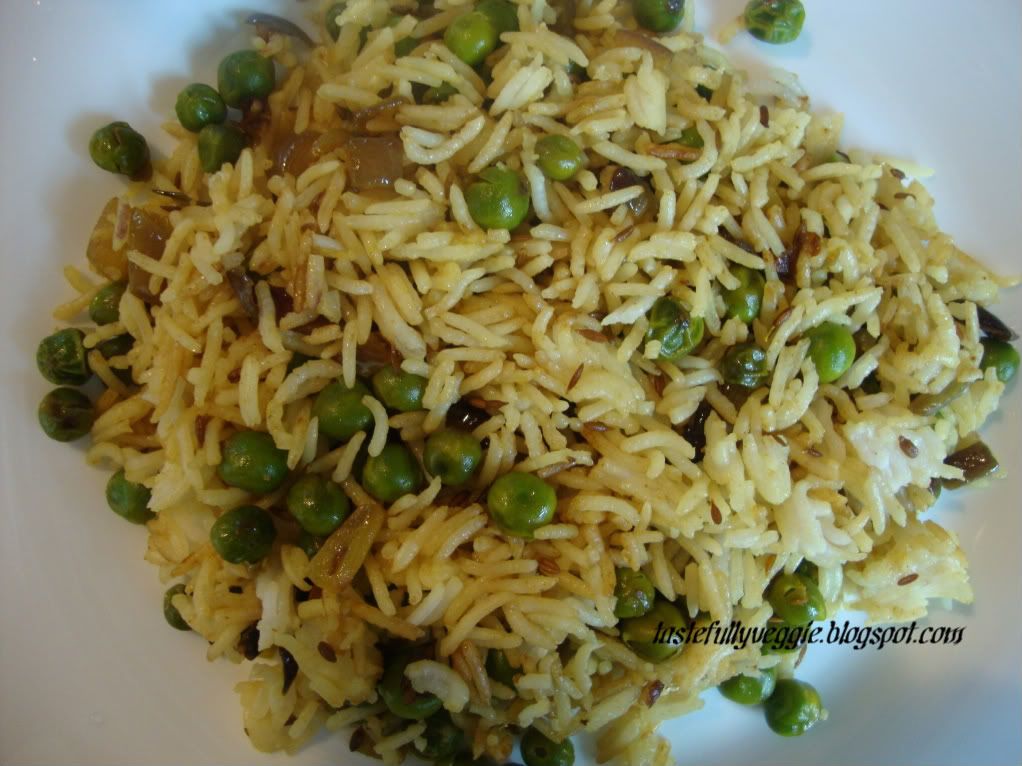 If you like you can add turmeric powder after the jeera so your rice looks yellow. If you have time, then you could add ginger and /or garlic. Depending on your taste, you could even add whole spices like bay leaf, cinnamon, star anise and cardamom before adding the jeera. It is great served with thick yogurt or some raita.