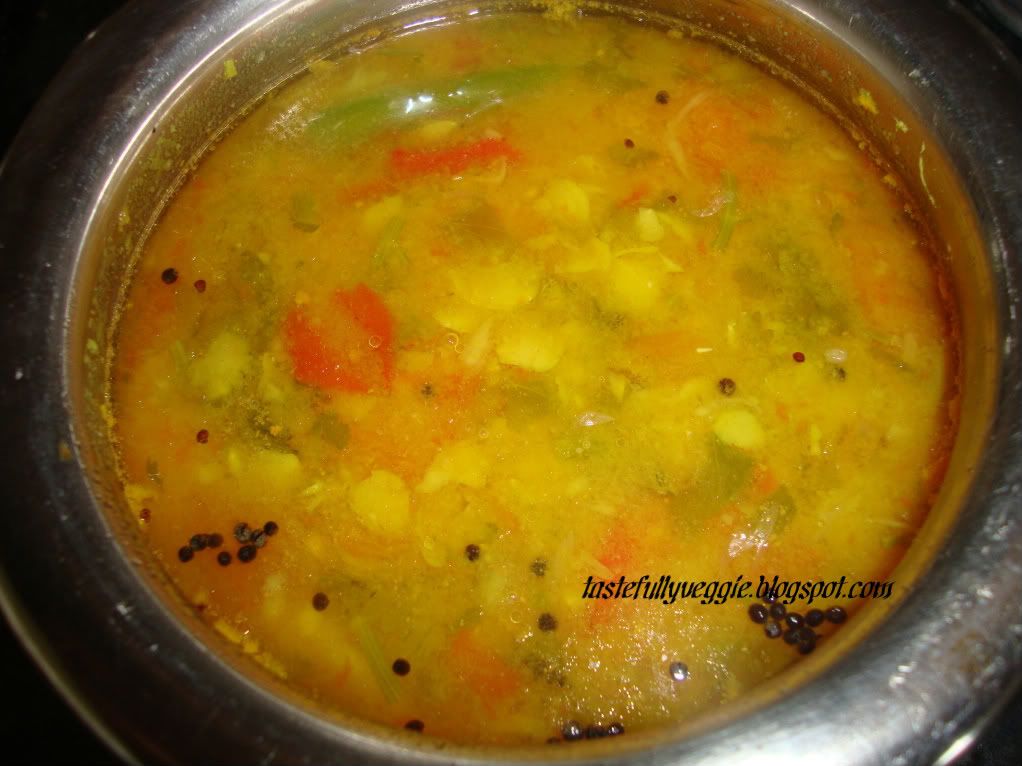 I seem to have surprised myself by not posting any rasam recipe yet on my blog considering that was the only thing along with vegetables I would eat while growing up. But here is the first variety of rasam. Rasam means essence in Tamil language. True to its name, this dish draws it taste, flavour and aroma from the essence of each of its ingredients. In my community (Iyengar) rasam is called Sathumudhu. It actually means 'Saadhathuku Amudhu' and in English it implies it is almost the ultimate combination with rice. As I said rasam rice was my staple diet while growing up. The best part about rasam is that it is awesome with rice and equally great just by itself, like a soup. People generally use a special spice powder to make rasam but this one is a far simpler recipe to start with and it is optional to use any powder. I know some people try to avoid tamarind in their diet for the fear of acidity and this is a great recipe for them too.
1.5 inches long piece of ginger grated
3 tomatoes cut into chunks
3 green chillies slit lengthwise
1/4 teaspoon turmeric powder
½ cup toor dal (pigeon peas/tuvar dal)
Asafoetida
Handful of fresh coriander
1 teaspoon sambar powder or chilly powder (optional)
1 teaspoon mustard seeds
1 sprig curry leaves
Salt as required
Cooking oil for tempering
1 lime (optional)
Pressure cook the tuvar dal so it is well cooked and mushy.
In a deep dish add the ginger, chillies, turmeric powder, asafoetida and tomatoes. As ginger is the hero of this recipe, you can be generous with it depending on your taste. Add about ¾ cup water and allow to boil.
Add the mushy tuvar dal and sambar powder if you wish to use. Add some more water to achieve desired consistency.
When it is boiling add finely chopped coriander leaves. It is ok to add the coriander stems too as they are very aromatic and nutritive. Season with required amount of salt.
In a deep bottom pan add less than a teaspoon cooking oil, once hot add mustard seeds. After they crackle, add the curry leaves. Add this to the rasam.
Based on your preference squeeze the juice of a lime before serving.Remember the only source of sourness otherwise is the tomatoes as we do not add tamarind. The dal serves as a good source of protein and iron.