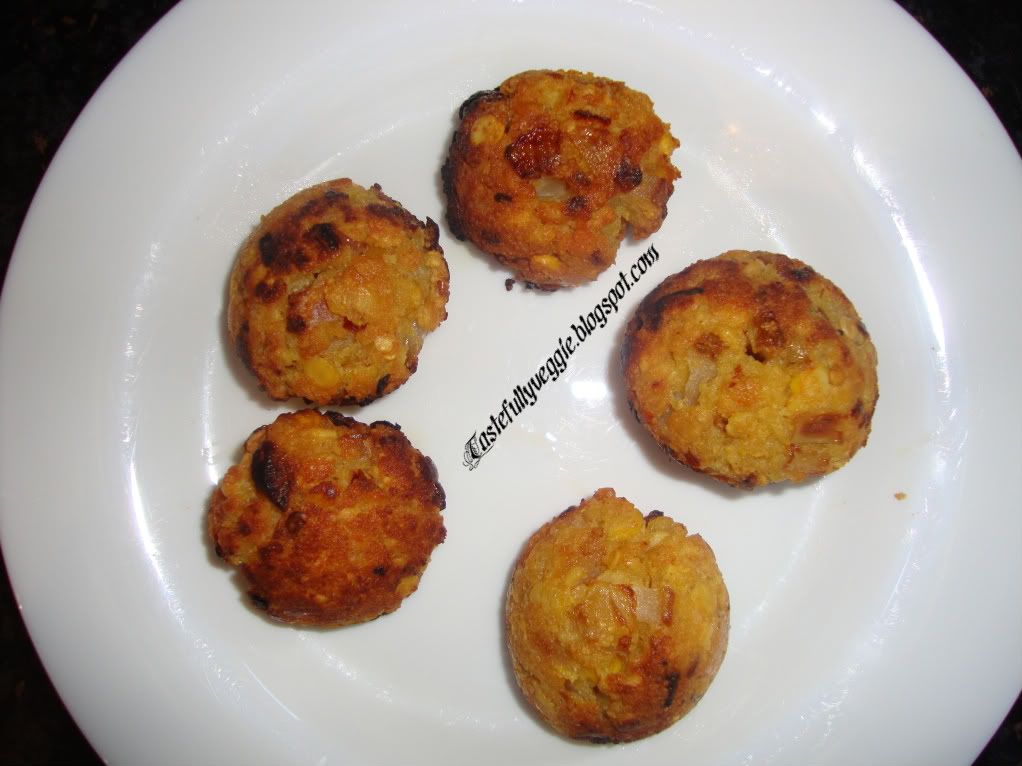 In South India, one can find a variety of vadas ranging from Urd vada to even banana flower vada. Apart from the fact that they are all very tasty they also share something else in common – fat! The deep frying makes them a high calorie snack and for some, they are barred from consuming it. I think it is a bit unfair that one cannot eat this lovely snack and here I come with a solution for them.
Having said that this is going to be lighter in oil, we can now actually talk about the goodness in them. I will be sharing the recipe for kadalai paruppu vada (channa dal vada). As you know dal is a good source of protein and form an important part of a balanced diet. You can take these vadas as a snack especially if your other meals have been low on protein. It is just a matter of balancing as you know.
½ cup Bengal gram (channa dal/kadalai paruppu)
¼ cup red gram (spilt pigeon peas/tuvar dal/toor dal)
5-6 dry red chillies
Few curry leaves
Few small onions finely chopped, shallots or pearl onions will be best
Salt to taste
Asafoetida
Turmeric powder
Soak the dals together for atleast one hour. Grind them coarsely along with red chillies, asafoetida, turmeric powder and salt. Do not add too much water, they should be in a consistency wherein you can roll them in your hand and they just begin to fall off. Add finely chopped onions and tear up the curry leaves and mix with the dals. Remember that onions do give up some water so be careful not to add too much water and also add the onions just before to fry the vadas.
Put your kuzhi paniyara koodu (I have talked about this in more detailed in my post on Low Fat Vegetable Balls) on the stove on high flame. Add less than a teaspoon oil in each of the provision ('kuzhi'). Take the dal mixture in a teaspoon and drop in such a way that you manage to get the shape of a turtule's shell (Aamai vada). If you don't manage, never mind, taste is more important that shape! Reduce the flame to medium. Keep turning until all sides are golden brown. When you put the originally top side to the bottom, add some bit of oil to ensure even cooking.
Serve hot with coconut chutney or just by itself. If you think it is ok to treat yourself, just deep fry the vadas, eat it and go for a brisk walk!!