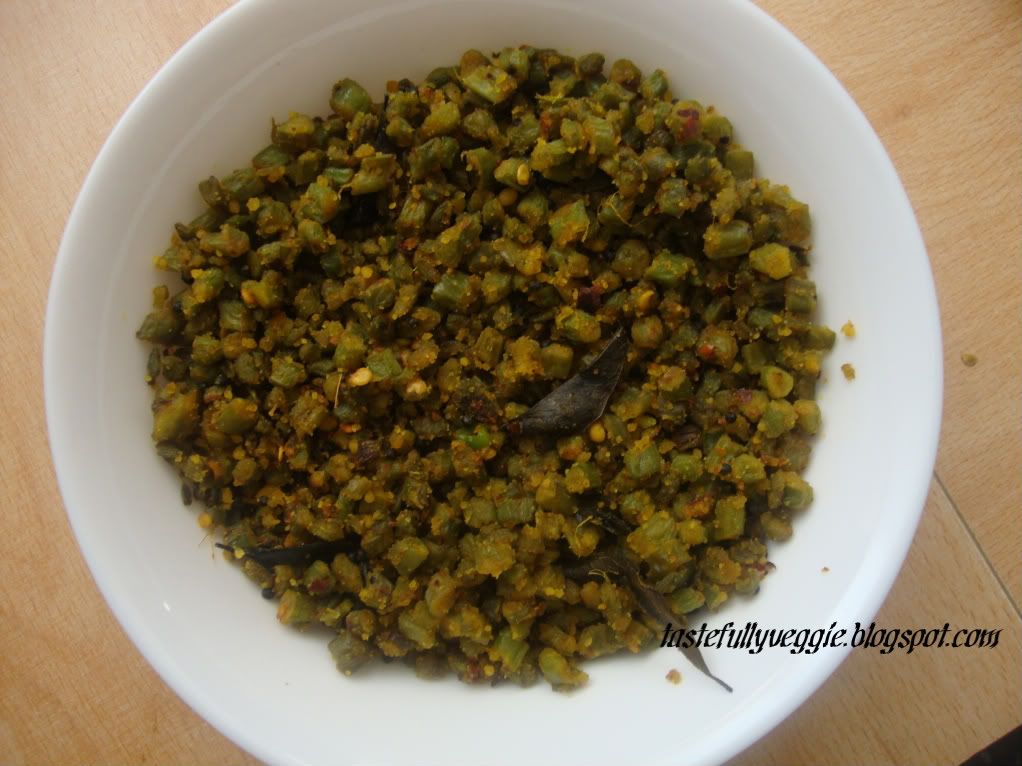 Green vegetables, way to go! As good as they may be for the health, some of them are so tasteless and not very tempting. I remember making a bowl full of green beans so my husband could eat it when I was travelling and on my return, I had to just bin it as it was untouched. There comes the necessity to constantly improve and make the goodies more palatable and enjoyable.
This recipe is not just nutritious, it comes with another advantage. If you are familiar with south Indian dishes, you may recognise 'Paruppu Usili', in english, I would say lentil crumble with a vegetable, usually beans. It does take a bit of effort to make it although not very challenging. Some days I just do not have the time for it but would like something closer and this recipe comes handy. I picked this up from my mom who had made it and I almost thought it was paruppu usili. With lesser effort, you get to enjoy a nutritious vegetable in a delicious form, how great is that!
Here is how I do it...
1 packet of green beans, finely chopped (roughly 275gm)
2 teaspoons cooking oil
3 tablespoons gram flour (besan)
1 teaspoon chilli flakes or substitute with chilly powder
1 teaspoon mustard seeds
1/4 teaspoon turmeric powder
1 sprig curry leaves(optional)
Salt to taste
Asafoetida (optional)
In a skillet or kadai, heat one teaspoon oil and add mustard seeds. Once it crackles, add mustard powder, curry leaves and asafoetida.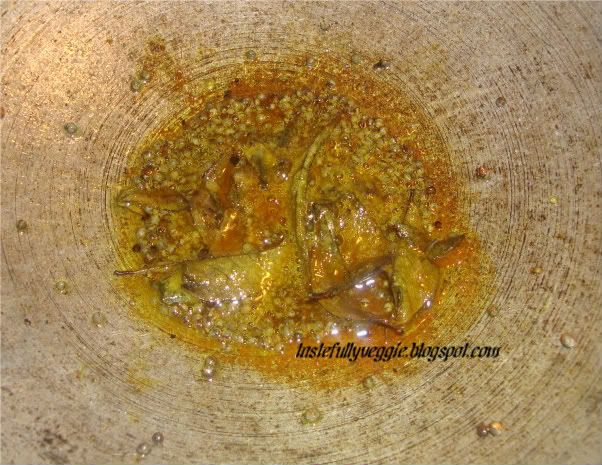 Add the green beans and desired amount of salt and cook until beans is done.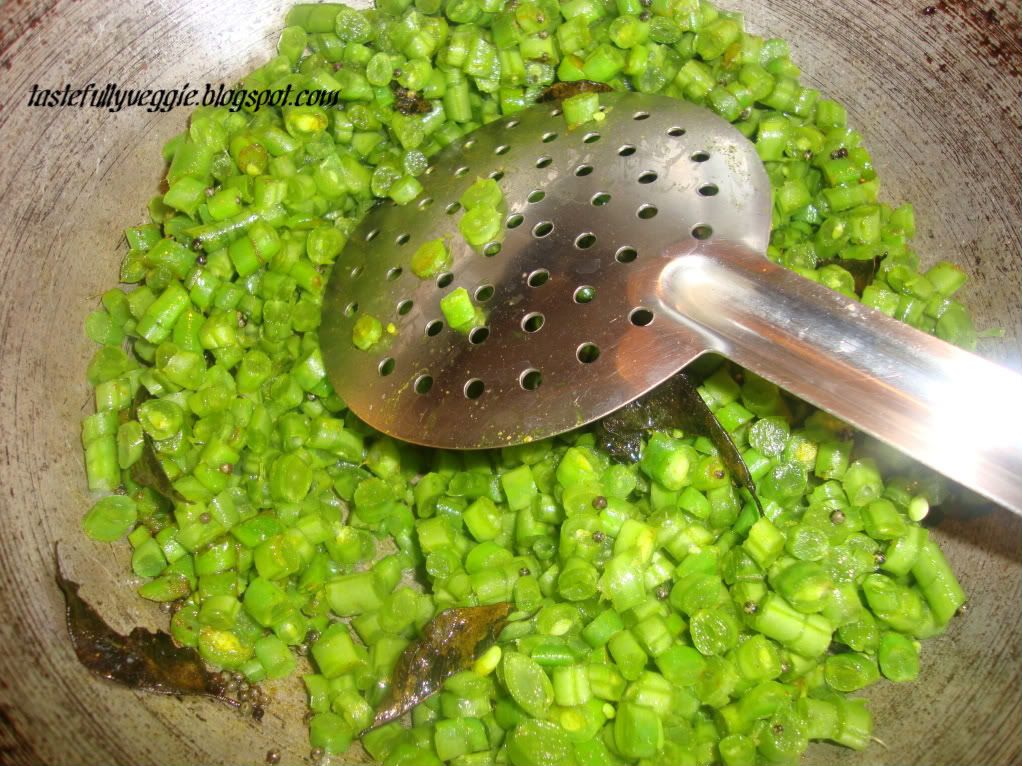 To check if done, try cutting through a piece using the ladle. If the beans readily cuts, its done, if not, cook longer.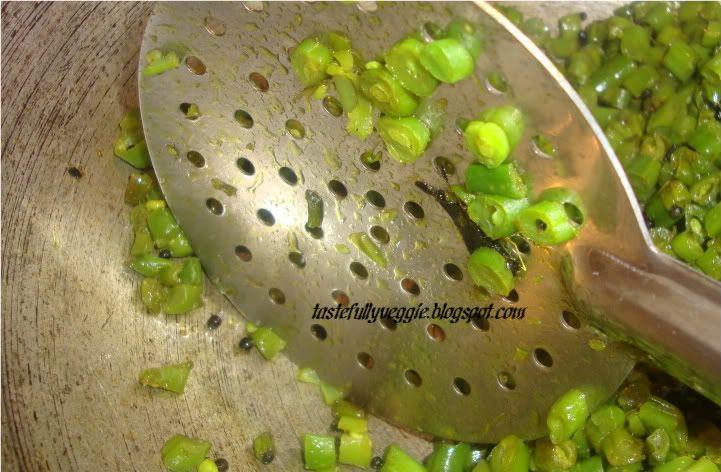 Add the chilli flakes. I chose flakes as they would make the dish closer to paruppu usili, you could use chilli powder instead.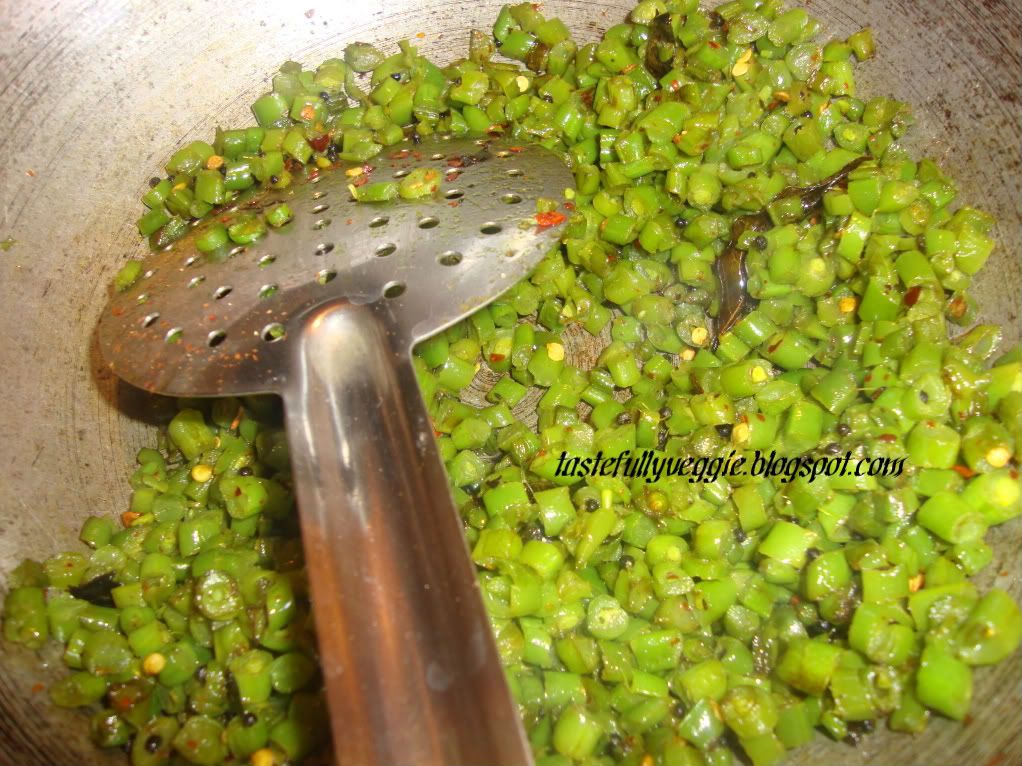 Add the gram flour. If you prefer, you could increase the quantity of the flour. Add another teaspoon oil and allow the gram flour to cook (until its raw smell goes off).
You will notice the vegetables and flour curling up and coming together. Serve.