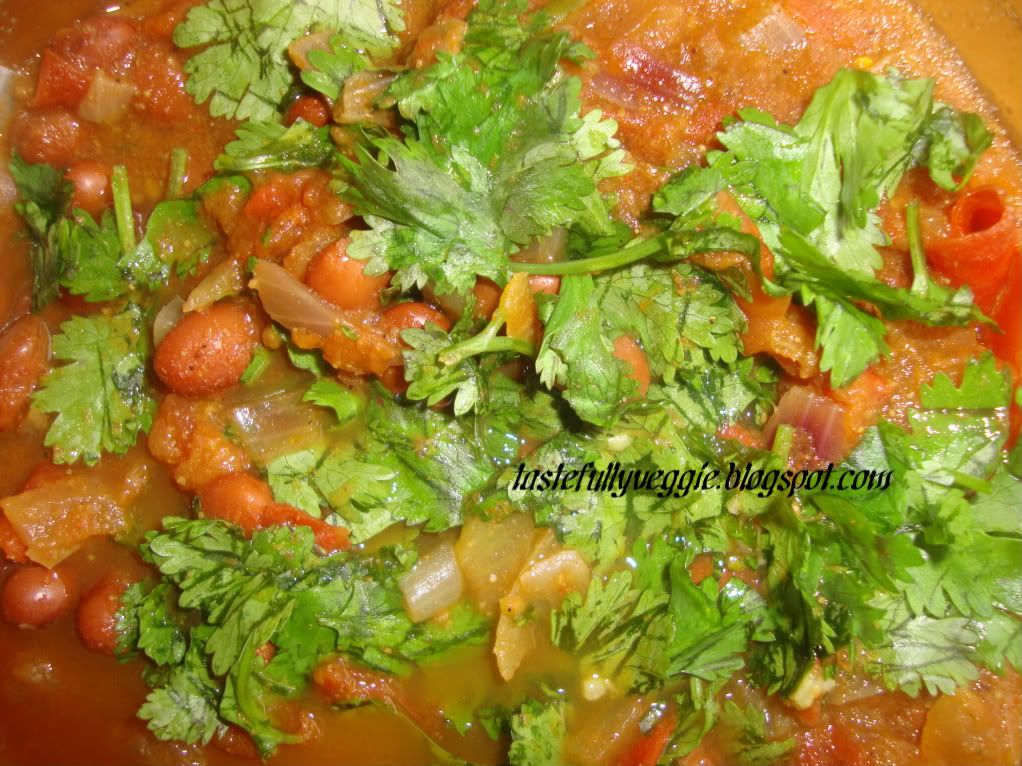 Little did I think that I will cook meals in a microwave in my living room. Well, there was trouble using the kitchen and we were left with no choice but to have my make shift kitchen. As difficult as it may have been, I found it very interesting and helpful as the need to eat well cooked home food pushed me hard to make great microwave food and the good news is I will share the recipes with you...
As ambitious as I was, I did not want to try cooking lentils/beans in a microwave. The next option was to resort to tinned beans and my husband suggested I buy pinto beans and that he likes it. In the past I have eaten a variety of beans but did not know their names. Hoping this would not taste very different from other beans like rajma (red kidney beans) and such, I ventured into this easy and quick recipe.
Just a little bit more on the pinto beans.. Pinto is suppose to mean painted or spotted. The bean has a mottled appearance before being cooked and turns pinkish upon cooking and also loses its spots. This is considered one of the common beans and also is most widely consumed in the USA. It is suppose to be a cheap source of complete protein. So here you go, healthy food with very little time and effort!
1 can pinto beans
1 teaspoon garam masala
1 teaspoon cumin powder (jeera powder)
1 teaspoon coriander seed powder (dhania powder)
1 teaspoon cooking oil
1 onion, chopped
3 tomatoes chopped
2 chopped green chillies
1/2 teaspoon chilly powder
1/4 teaspoon turmeric powder
Salt to taste
Coriander leaves to garnish
Microwave safe dish
Add oil to the dish and keep in microwave high for a minute.
Add the onions, green chillies and turmeric powder and cook for 3 minutes.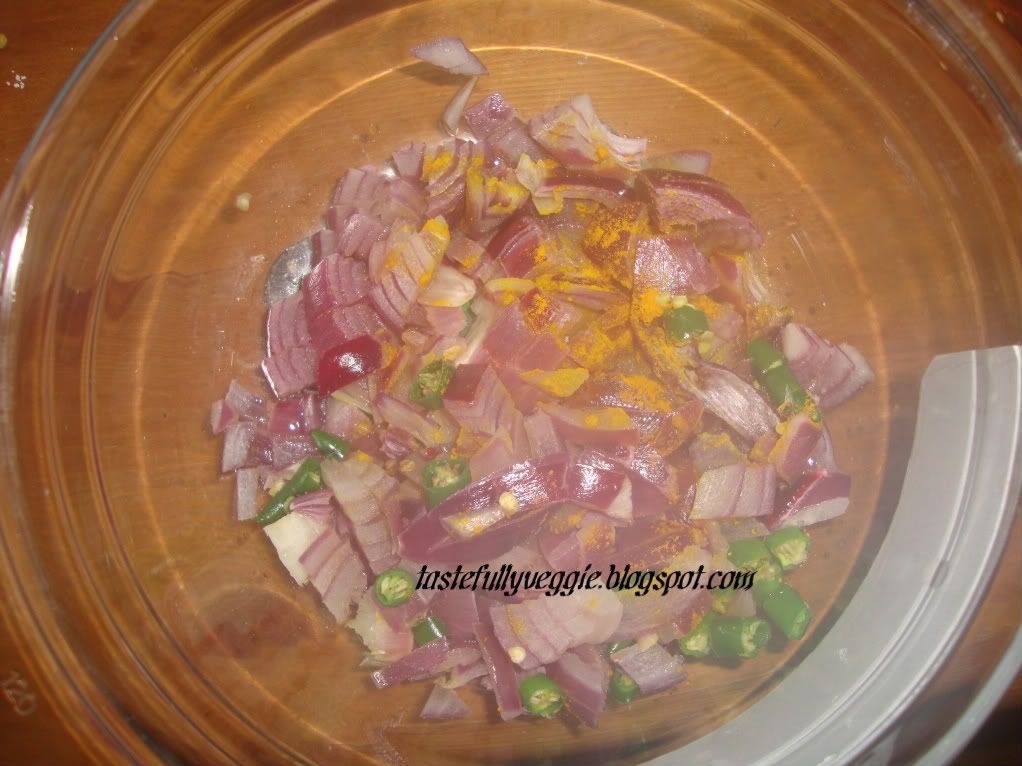 Add the tomatoes and cook with the dish covered for 3 minutes. Check if tomatoes have turned mushy, if not cook another 2 minutes.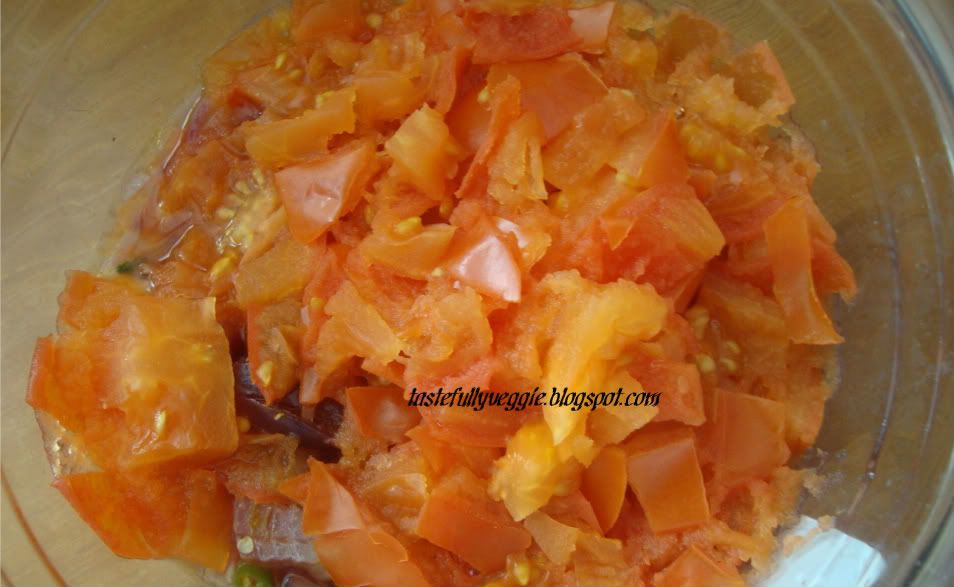 Drain the beans and wash them (most people use it straight from can though) and add. Add about half cup water and cook covered for 10 minutes
Add the spice powders and salt and cook for two minutes.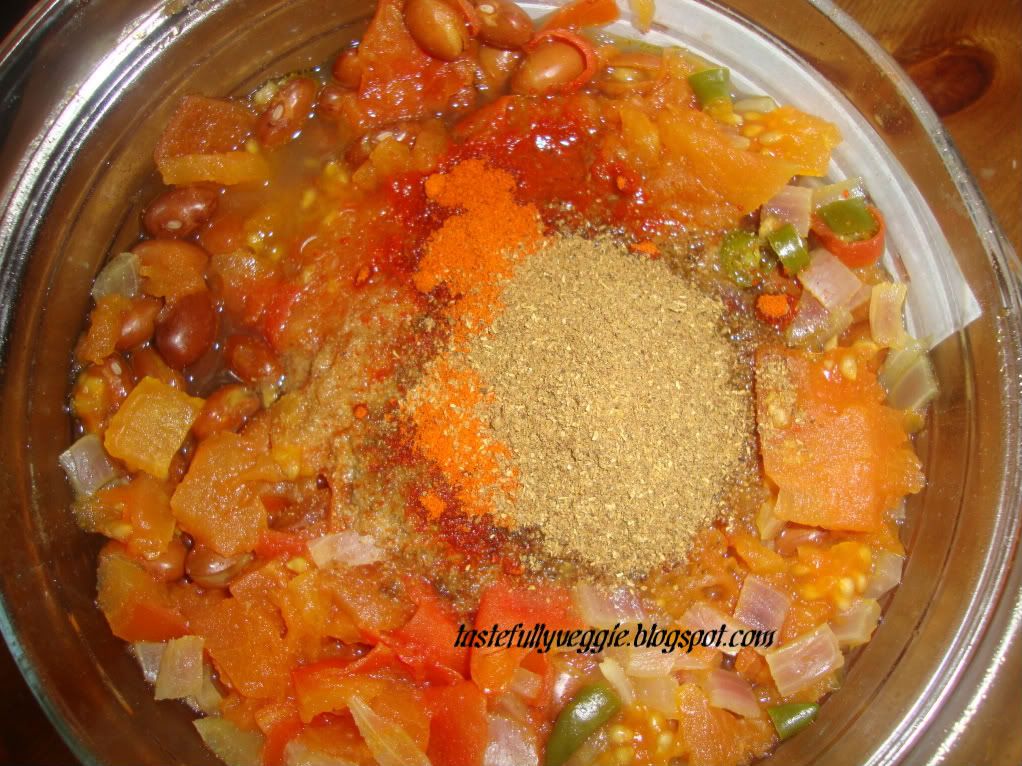 Garnish with chopped coriander leaves and serve.